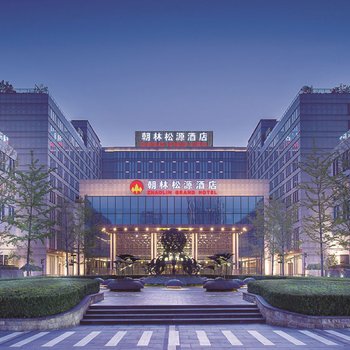 The Zhaolin Grand Hotel is an ideal spot for travelers wanting to discover the city. Visitors to Beijing will find that the Zhaolin Grand Hotel is a fantastic accommodation choice.
In terms of transportation, Beijing Capital International Airport is approximately 36km away. The nearest airport is Beijing Capital International Airport, approximately 36km from the hotel. In addition, Rongjingdongjie Metro Station is just a short walk away. Seeing Beijing's sights from this hotel is easy with Ronghua Tiandiyun Theater, Bolingshi Nei Gao'erfu Club and Entertainment Alliance - Crazy Magee all close by.
This hotel makes a great place to kick back and relax after a long day of sightseeing. For guests' convenience, airport pickup can be arranged. For those driving themselves, parking is provided on site.
When it comes to Beijing hotels, the Zhaolin Grand Hotel is highly regarded for its excellent facilities. For guests traveling with families, this hotel is consistently one of the most popular choices.